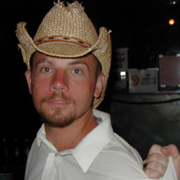 Jason Beltz-Lead guitar, Vocals: Originally from Detroit and raised in Hazard county Kentucky, Jason has devoted himself to the development of his performance with the Telecaster guitar. An accomplished student of both theory and practice of country music, Jason strives to put all his energy and fire into the band's interpretation of the genre. "We like to play our own version of high energy slam kickin' country blues bluegrass honky tonk twang melting pot blend of music.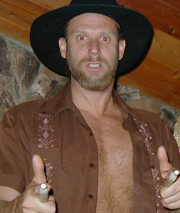 The Reverend Rock-n-Roll Super Dave Breedlove, the Minister of Groove-Drummer, Vocals: Born in Anaheim and raised in Paradise and Chico has been playing for twenty four years the last year has been with Three Fingers Whiskey, he says, "I play country to expand my creative horizons and because I love all forms of music, my overall focus Is to be the best musician I can be".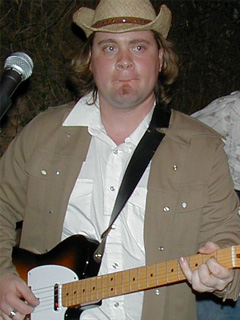 Jade Hopkins, Rhythm Guitar, Vocals: Born in Kansas and raised in Chico, Jade is a founding member of the band, along with Jason. "I always thought country could be brought to a higher level and bringing up the energy is what we're all about."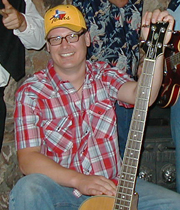 Matt Hegenbart, Bass: Originally from Paradise, familiar with Austin and points beyond, Matt brings his traditional foundation to the band. "All country begins with tradition, like the greats, Hank Williams and Merle Haggard. No matter where you go in country, they will always be there".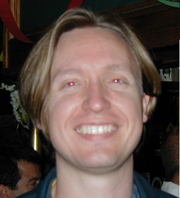 Bythos Lewis, Fiddle. California native Bythos Lewis has been playing music for 20 years, starting with the violin at age 11. Later, as a Western Open Fiddle Contest top-10 medal winner, he played in numerous bands as a violinist and singer, opening for radio stars Billy Dean (country) and Kim Carnes (of Bette Davis Eyes fame), among others. As he developed skills on other instruments, he eventually made the decision to leave the relatively lucrative trade of session-player and nurture his own songwriting. His intense emotional, articulate songs have been compared to artists such as R.E.M., Dave Matthews, Nick Drake, Pearl Jam, and Jethro Tull. Bythos emphasizes dissolving the line between performer and audience. "My fans enjoy a close, intimate kind of relationship with me, which I think is pretty unique. I'm their fan too. I invite feedback on my website, and at shows. As a result, many of my songs are greatly influenced, even inspired by people in the audience. They get their names on the website. My audiences are the real stars, and I rely on them." As well as singing and playing violin, guitars, piano, mandolin, bass, and percussion, he is a published writer, a poet, and a painter.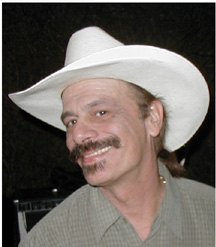 Ron Shalida, Pedal Steel. A nationally reknowned artist, has been playing in country bands, as a studio musician, and as a national pedal steel competitor, for twenty-plus years. "I like the energy, the style, and the personalities in this band, and so we just have a great time when we play. I'm looking forward to lots of great shows with these guys"